E-bikes, or electric-assist bikes, can help breath new life into your cycling adventures. There are a wide variety of e-bikes on the market today, everything from full-suspension mountain bikes to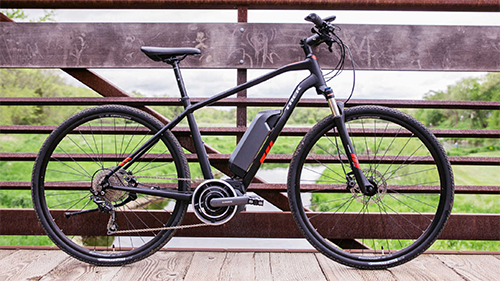 swift commuter bikes.
While they are still new in the market, and there is some controversy, e-bikes can be a great solution for certain cycling challenges. E-bikes offer the same health benefits as traditional cycling, but as the name implies, the provide assistance when you need it, whether you are looking to be more efficient on your commute to work or would like to be able to ride for longer stretches.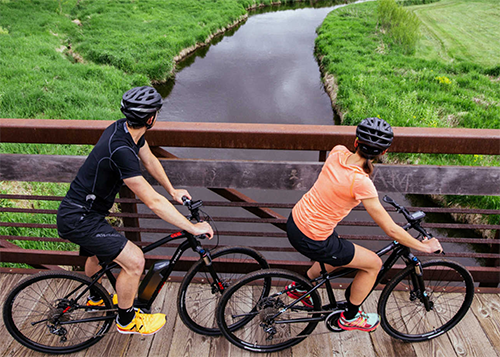 As with all new technology that makes its way into the market, there is some room for improvement. However, recent innovations have left us with a couple of really great models to choose from.
One such model is Trek's Dual Sport+. Dual Sport+ is the ultimate electric hybrid: Part city bike, part adventure trail ride. Fast 700c wheels, suspension, and a light, strong frame make it the go-anywhere choice.
If you're interested in an electric-assist bike, stop by the stop today for a test ride. We'll also answer any questions you have about their capabilities and limitations.